Watson Village Self Storage
126 - A East Shockley Ferry Road
Anderson, SC 29624
(864) 375-0777
Monday - Friday 9:00 AM - 5:00 PM
Saturday 9:00 AM - 12:00 PM
7 days a Week 7:00 AM -8:00 PM
CHOOSE FROM OUR WIDE SELECTION OF UNITS
| Size | Unit Details | Price | |
| --- | --- | --- | --- |
| | Climate - Self Storage, Climate, Inside, Alarm | | |
| | | | |
| | Climate - Self Storage, Climate, Inside, Alarm | | |
| | | | |
| | Climate - Self Storage, Climate, Inside, Alarm | | |
| | Climate - Self Storage, Climate, Inside, Alarm | | |
| | Climate - Self Storage, Climate, Inside, Alarm | | |
| | Climate - Self Storage, Climate, Inside, Alarm | | |
| | | | |
| | | | |
| | | | |
| | Climate - Self Storage, Climate, Inside, Alarm | | |
| | Climate - Self Storage, Climate, Inside, Alarm | | |
| | Climate - Self Storage, Climate, Inside, Alarm | | |
| | Climate - Self Storage, Climate | | |
| | Climate - Self Storage, Climate | | |
| | Climate - Self Storage, Climate | | |
| | Climate - Self Storage, Climate | | |
| | Climate - Self Storage, Climate, Inside, Alarm | | |
| | Climate - Self Storage, Climate, Inside, Alarm | | |
| | Climate - Self Storage, Climate, Inside, Alarm | | |
| | Climate - Self Storage, Climate, Inside, Alarm | | |
| | Climate - Self Storage, Climate, Inside, Alarm | | |
| | Climate - Self Storage, Climate, Inside, Alarm | | |
| | Climate - Self Storage, Climate, Inside, Alarm | | |
| | Climate - Self Storage, Climate, Inside, Alarm | | |
| | | | |
| | | | |
| | Climate - Self Storage, Climate, Inside, Alarm | | |
| | Climate - Self Storage, Climate, Inside, Alarm | | |
| | | | |
| | Climate - Self Storage, Climate, Inside, Alarm | | |
| | Climate - Self Storage, Climate, Inside, Alarm | | |
| | Climate - Self Storage, Climate, Inside, Alarm | | |
| | Climate - Self Storage, Climate, Inside, Alarm | | |
| | Climate - Self Storage, Climate, Inside, Alarm | | |
| | Climate - Self Storage, Climate, Inside, Alarm | | |
| | Climate - Self Storage, Climate, Inside, Alarm | | |
| | Climate - Self Storage, Climate, Inside, Alarm | | |
| | Climate - Self Storage, Climate, Inside, Alarm | | |
| | Climate - Self Storage, Climate, Inside, Alarm | | |
| | Climate - Self Storage, Climate, Inside, Alarm | | |
| | Climate - Self Storage, Climate, Inside, Alarm | | |
| | | | |
| | Climate - Self Storage, Climate, Inside, Alarm | | |
| | | | |
| | Climate - Self Storage, Climate, Inside, Alarm | | |
| | | | |
| | | | |
| | | | |
| | | | |
| | Climate - Self Storage, Climate, Inside, Alarm | | |
| | | | |
| | | | |
| | Climate - Self Storage, Climate, Inside, Alarm | | |
| | Climate - Self Storage, Climate | | |
| | Climate - Self Storage, Climate, Inside, Alarm | | |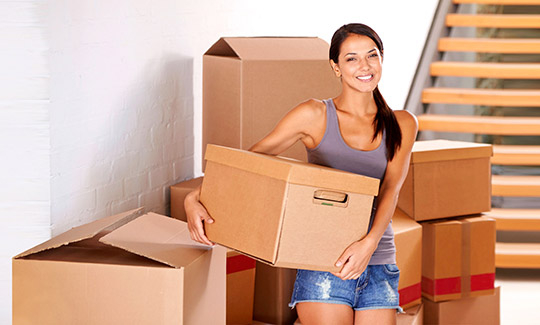 Self storage involves a lot of planning. You have to decide the amount of things to store, how long you will be storing and how much you have to spend. Fortunately, Watson Village Storage makes it easy for you! Whether you're looking for vehicle storage, a drive-up access unit, climate controlled unit, or a space large enough to store your entire home, we offer a variety of storage units at the lowest prices in the area. Our tenants don't need to worry about long-term contracts, because we offer month-to-month agreements.
Our low rates are perfect for college students who are on a budget, too. If you study at Anderson University, for instance, and you're looking for a convenient way of storing your stuff, look no more! Our secure storage units, video surveillance, and gated facility allow you to go about your day with the knowledge that your items are well taken care of. We also have an online bill pay option, so you can make your payments from your home, college campus and anywhere else with an internet connection. Call us today!
Self Storage Anderson, SC
Watson Village Storage is located at the intersection of Main Street and Shockley Ferry Road. We're just a few minutes from Kandaddy's and Auto Money Title Loans. We're proud to be a storage solution for Anderson University college students and other residents from Homeland Park, West Anderson, and Creekwood Hills.
From downtown Anderson, SC:
Head west on E Whitner St toward S Main St

Turn left onto SC-28 Business S/Hwy 28 S E/S Main St

You've arrived at Watson Village Storage
Head east on SC-24 E toward Sunset Dr

Turn right onto SC-28 Truck E/Hwy 28 Bypass

Turn left onto US-29 N

Turn right at the 1st cross street to stay on US-29 N

You've arrived at Watson Village Storage
Head east on US-29 N/W Shockley Ferry Rd toward Jean Ave

Turn right onto US-29 N

You've arrived at Watson Village Storage
From Creekwood Hills, SC:
Head southwest on Stanley Dr toward Smith Dr

Turn right onto State Hwy 48

Turn left onto Gentry Dr

Turn left onto US-29 S

Continue straight to stay on US-29 S

Turn right onto US-178 W/US-29 S/US-76 W/E River St

Use the left 2 lanes to turn left onto US-29 S/Shockley Rd

You've arrived at Watson Village Storage
Check Out What Our Customers Are Saying